You can now buy crypto with VALR using your credit or debit card.
To get started, navigate to your Rand wallet on the VALR website or app and click "Deposit." Next, click on the deposit 'via Card' option. At present, VALR supports:
South African issued

VISA

and

MasterCards
3D Secure

enabled cards

A daily deposit limit via credit or debit card, which is visible on the deposit screen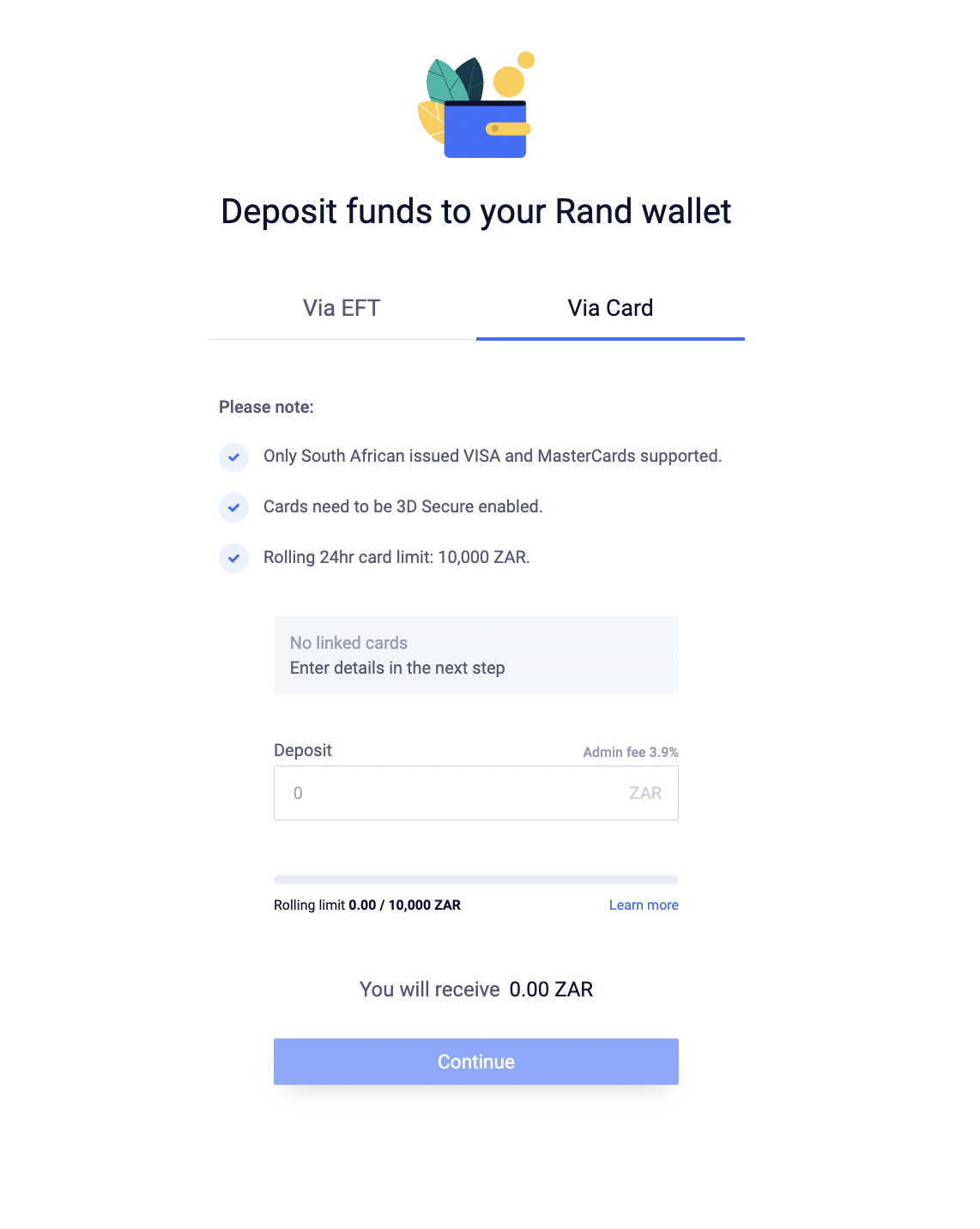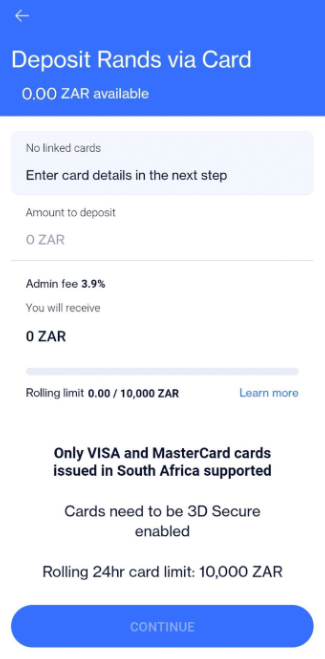 Now, enter the amount you wish to deposit.
After confirming the amount, you'll be directed to PayGate to fill in your information and complete your deposit. Always ensure that you are on the correct URL when redirected to PayGate, which is:
https://secure.paygate.co.za/PayHost/process.trans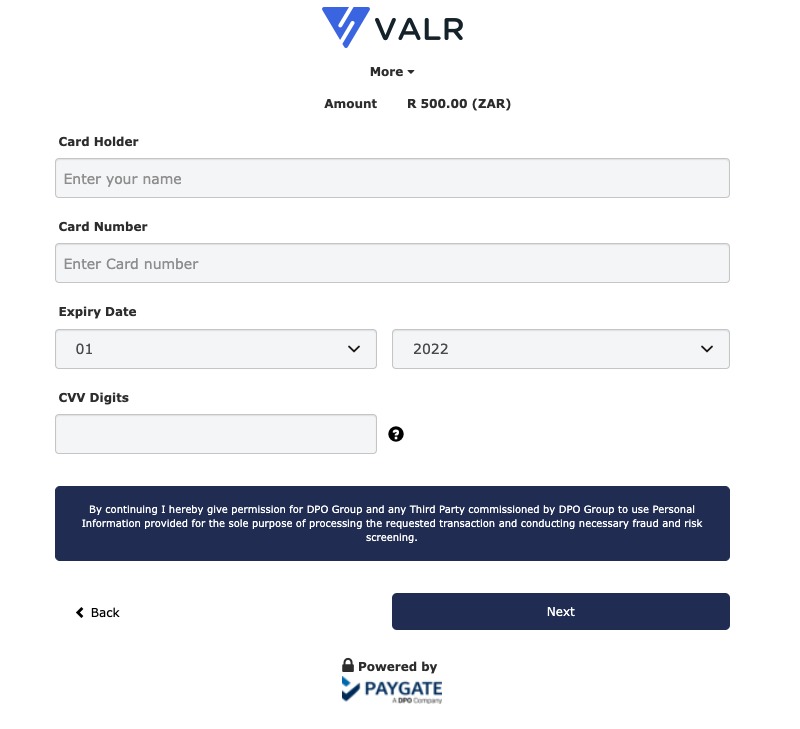 Complete the 3D Secure process to authenticate your ZAR deposit and thereafter your funds will reflect in your VALR account. Deposited rands will now be available for you to trade crypto.


A few things to keep in mind:
1. When making a deposit, make sure that the deposit is coming from a bank account in your name. Once your deposit is complete, your credit or debit card will be saved to your profile for future use.
2. There is an admin fee of 3.9 % for each credit card deposit.
3. If your credit or debit card deposit fails, your funds should be returned to your card once the authorization hold on your card expires. To confirm when an authorization hold expires, kindly reach out to your card-issuing bank regarding their policy on authorization holds.
4. After your deposit has successfully been processed, it can take up to 0-1 business day to reflect in your VALR Wallet. This can take longer over weekends, Public Holidays, and when you deposit outside regular banking hours.