VALR has added a wallet address book that customers can use to save crypto withdrawal addresses.
The wallet address book helps achieve the following:
Save wallet addresses so that its easier to send to addresses you use regularly;
Improve security by restricting API withdrawals to only the addresses you've added to your address book;
Label your addresses for ease of reference.
Important notes:
The wallet address book is currently only available for managing addresses and withdrawals on the VALR website. (app support coming soon!)
If you try to withdraw to a whitelisted address on the app right now, you won't receive a verification email and will not be able to proceed with your withdrawal, in such a situation please log in to the website and try to withdraw again, or add the address manually in the app.
When withdrawing to a whitelisted address, you will not have to complete email verification, but will still need to authorise the withdrawal via one-time pin or 2FA.
Adding wallet addresses to your address book works as follows:
You can find the wallet address book on the VALR website by clicking on your name and then on the wallet address book.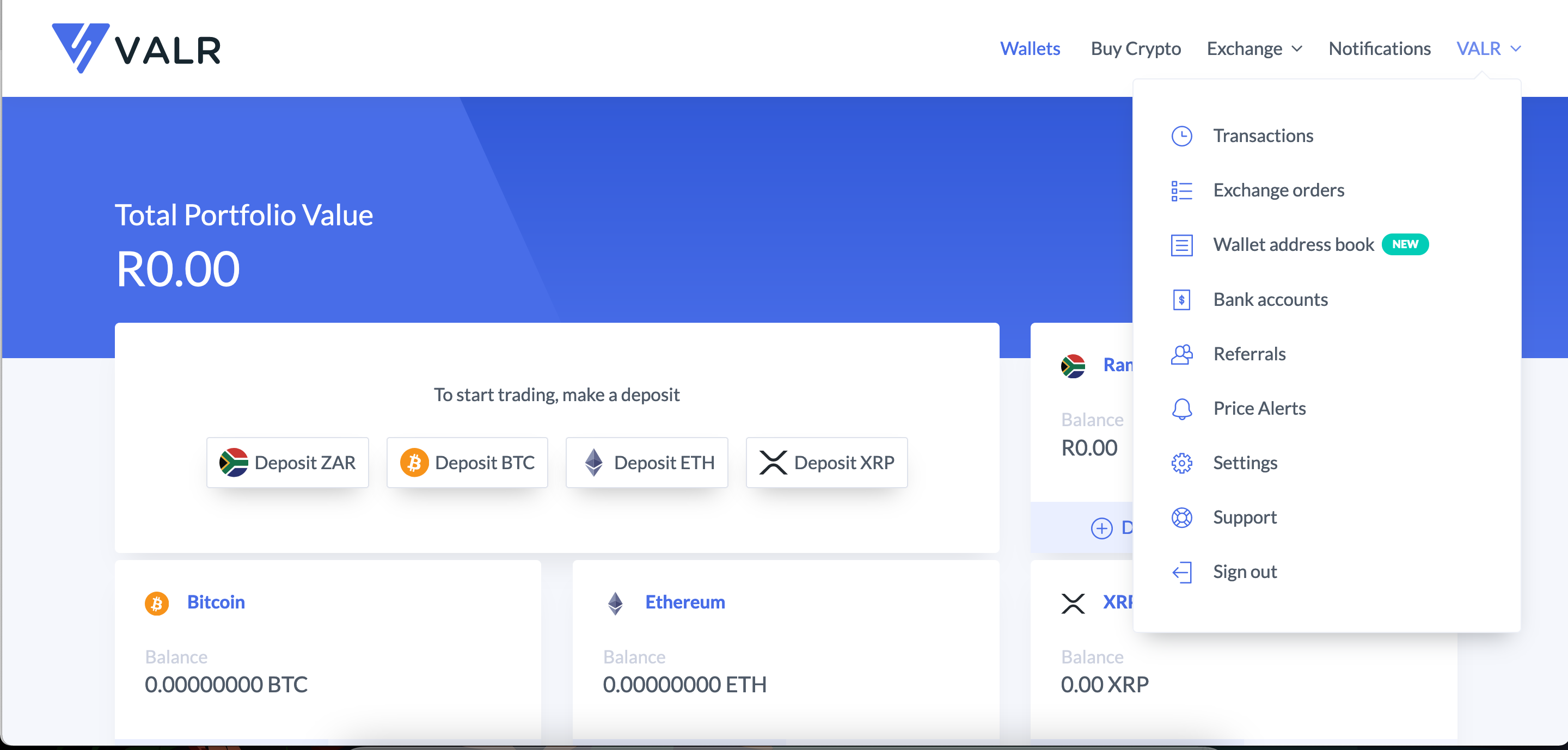 Once you click on the wallet address book, you'll see a summary of all addresses that are currently whitelisted for your account (empty address book below).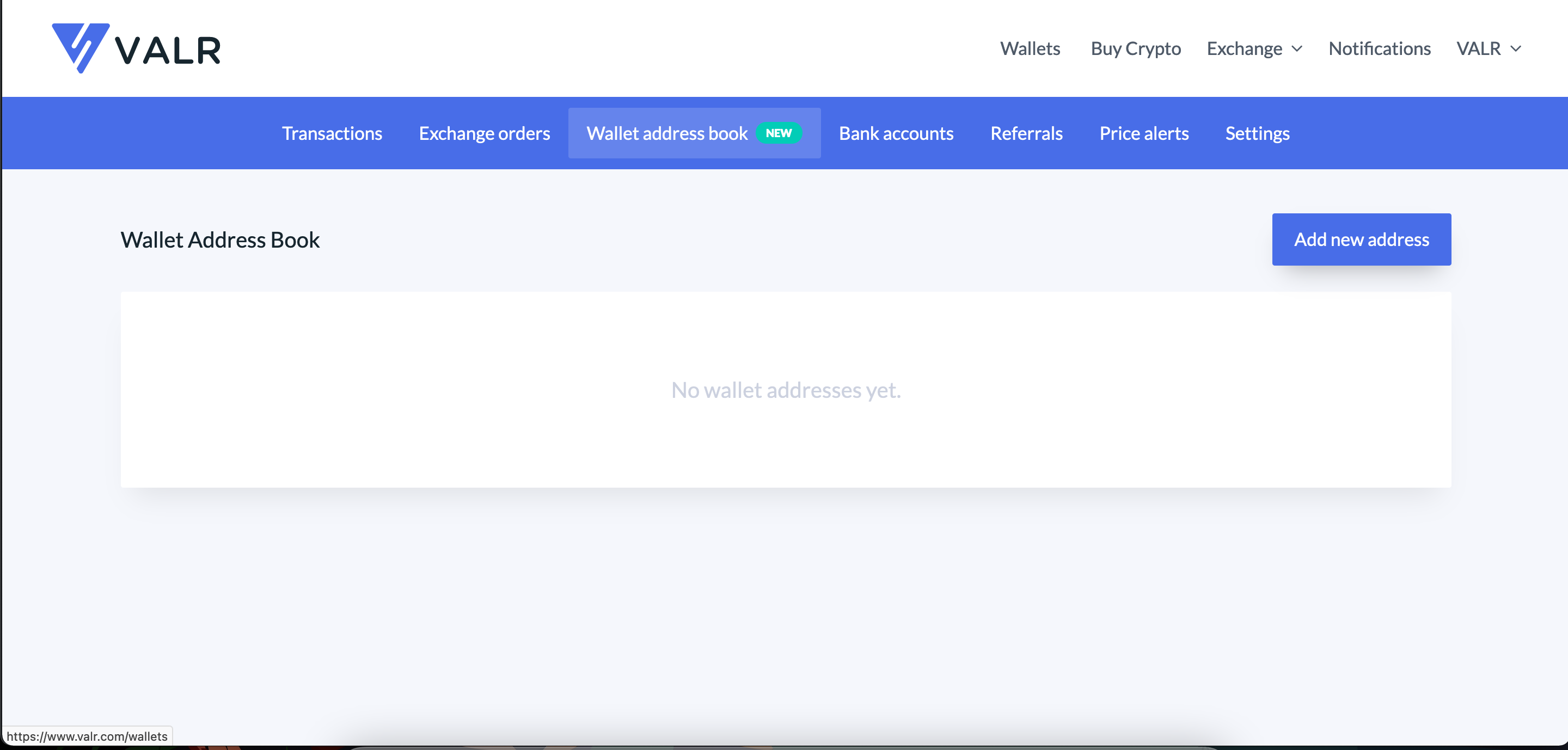 Click on add new address and you'll be able to add a new wallet address to your address book. You need to fill in the following fields to add an address to your address book:
A label of your choosing, this will show up in your address book when you've added the address;
The currency of token you wish to create a whitelised address for;
The actual wallet address (please always triple check this address is correct!)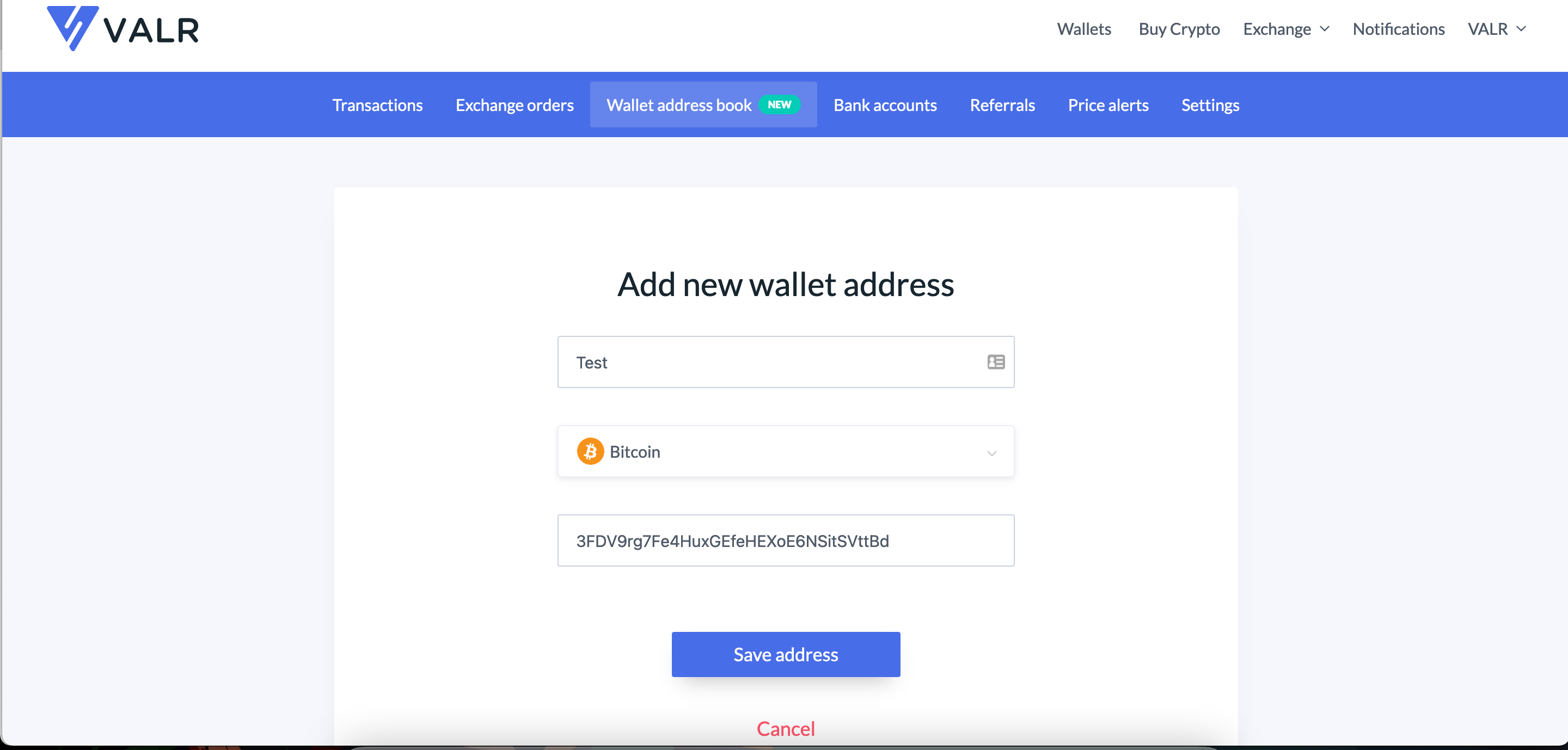 Once you're sure the details of your whitelisted address are correct, click save address. You'll then be sent an authorisation email to verify the address you wish to add to your address book.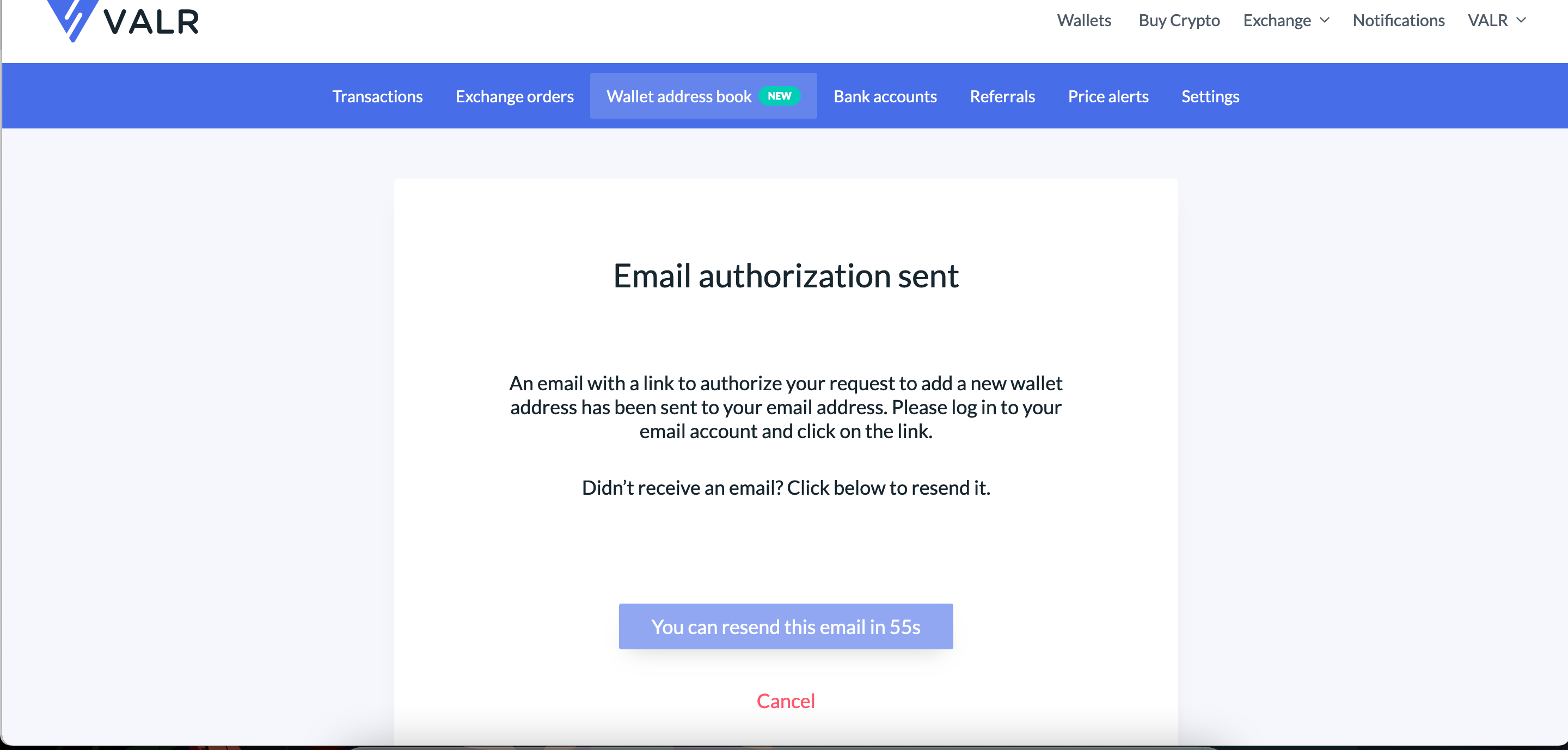 You will receive that email at the email address registered to your VALR account. The verification email includes all the relevant details about the address you're adding to your whitelist, please review the address carefully.
Once satisfied that the details are correct, you can click on the authorise new address button OR copy the URL below the button back into the browser you were originally using to add an address.
If you can't find this email from us, please refer here: https://support.valr.com/hc/en-us/articles/360015888400-Why-can-t-I-find-emails-from-VALR-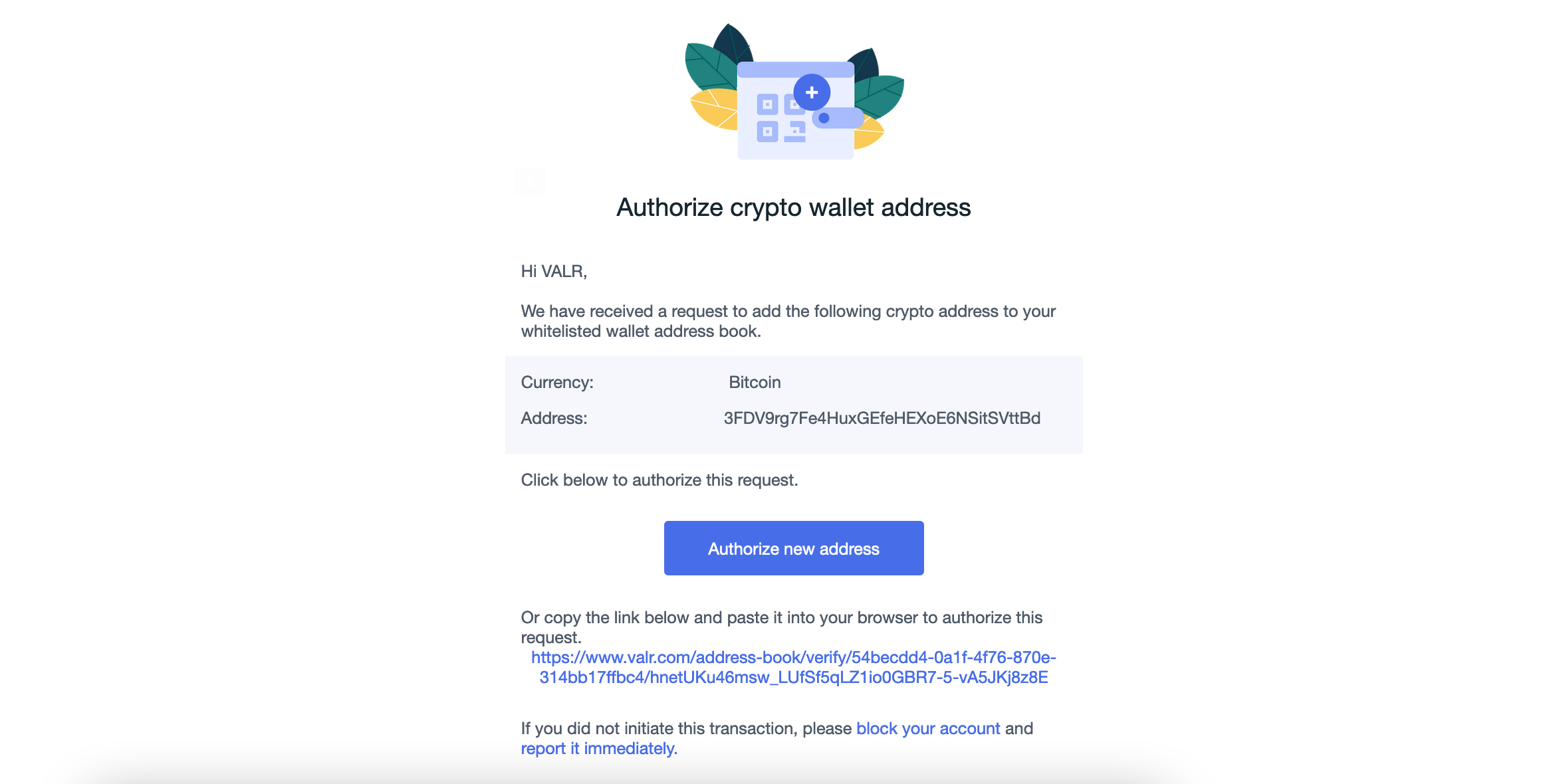 You'll be asked to enter an OTP or your 2FA code to verify the address.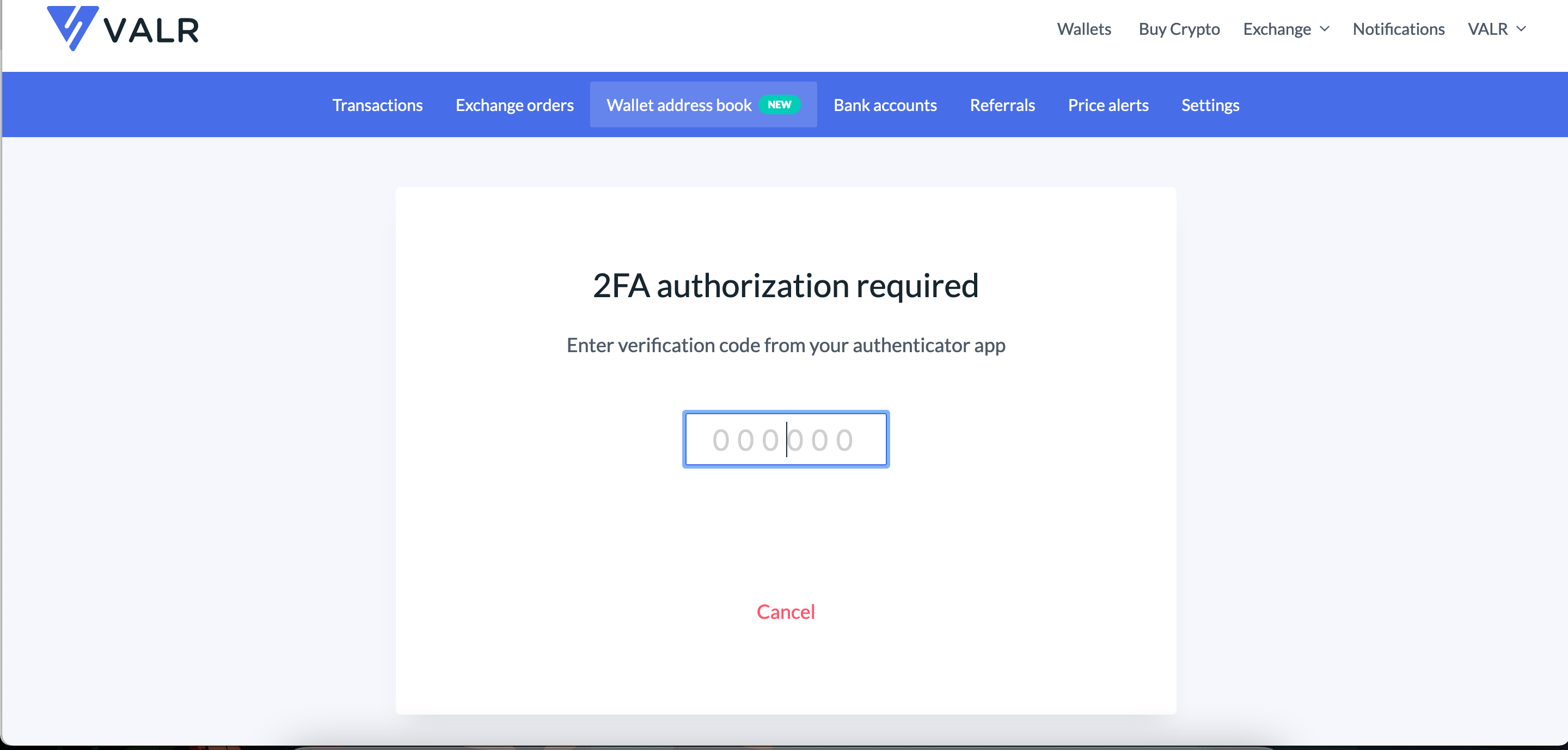 And then your address will be verified!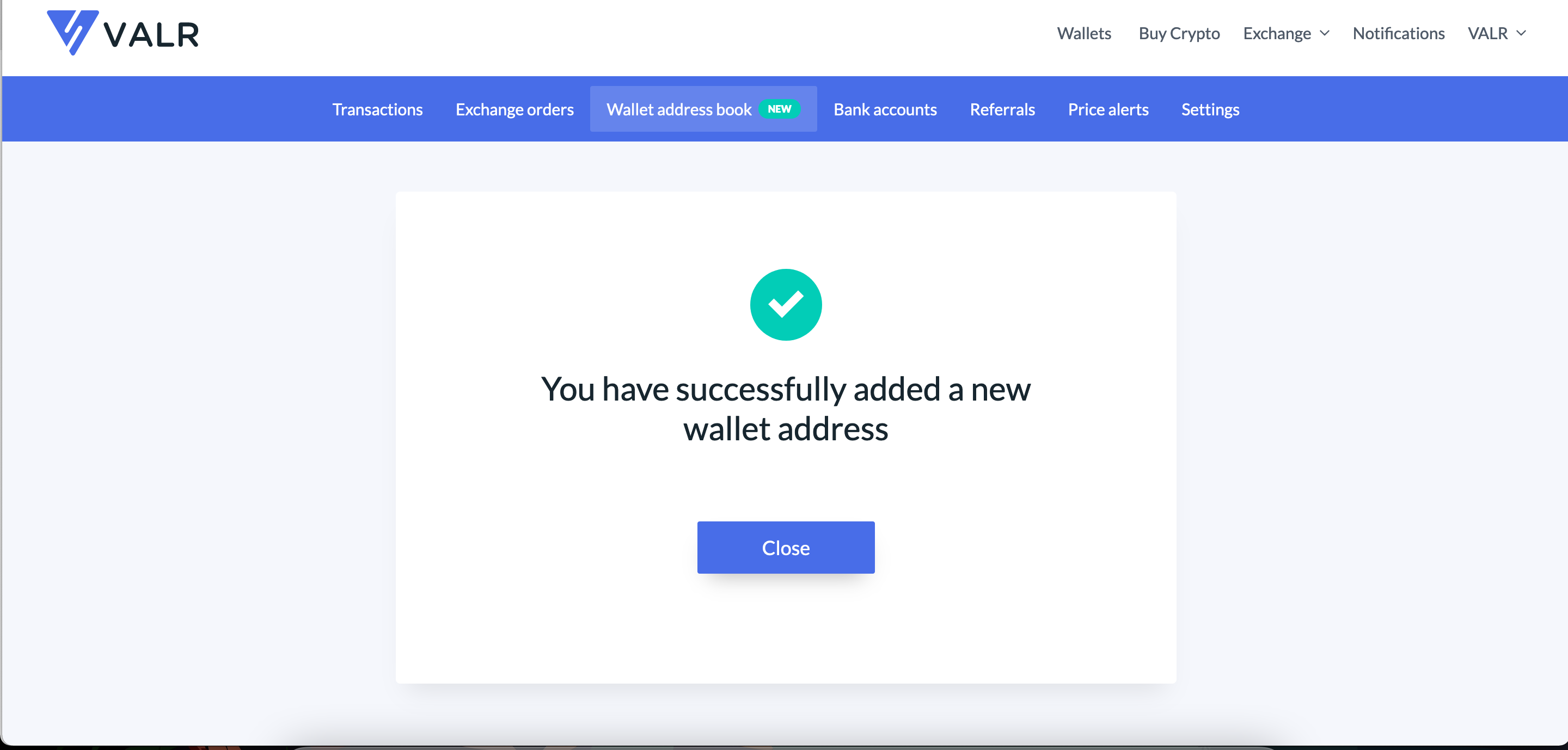 Navigating back to the wallet address book, you will now see your new whitelisted wallet address in your wallet address book.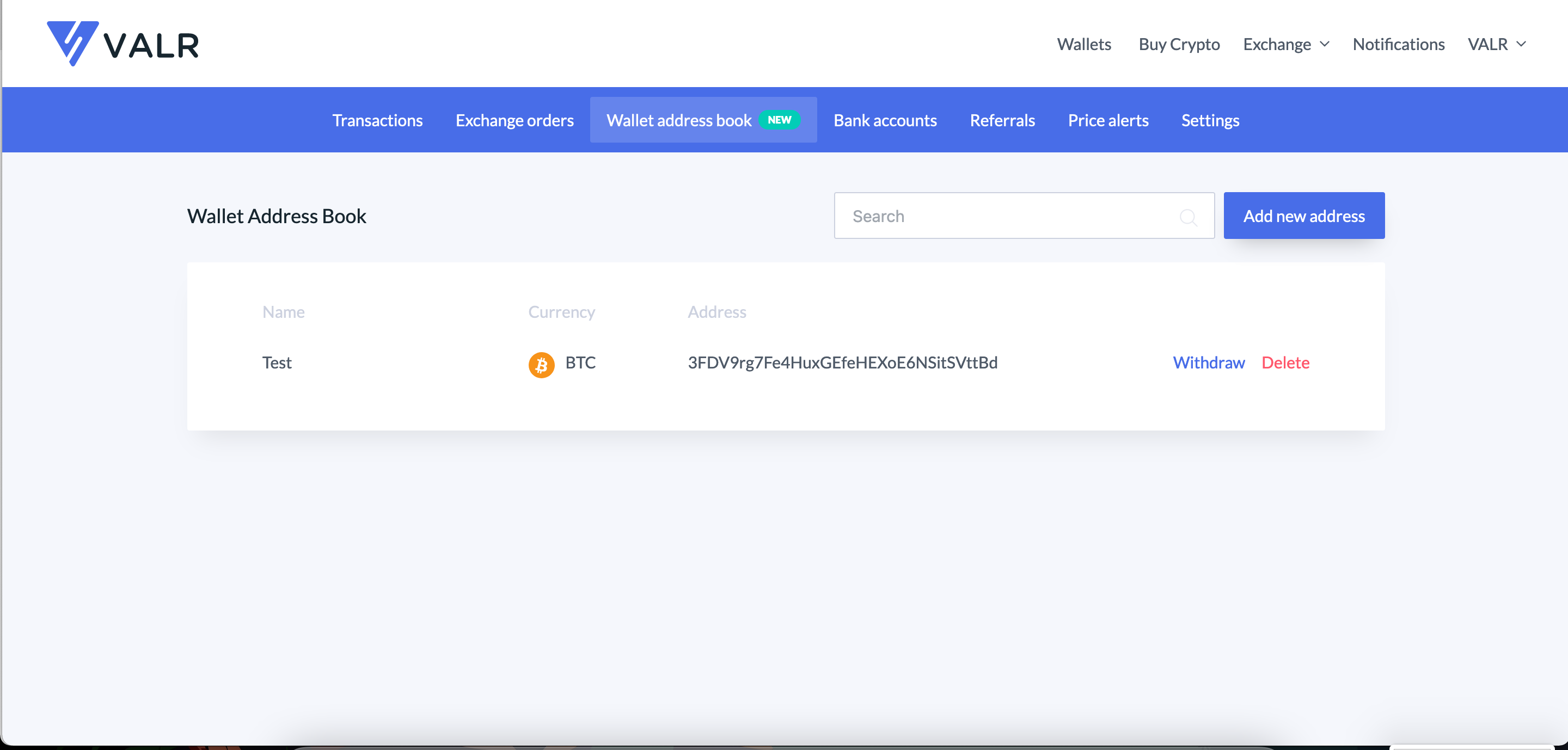 When making withdrawals, you'll see whitelisted addresses as options that you can select under the wallet address field.