Signing up for a VALR account is a simple process that should take less than 5 minutes to complete, just follow the steps below.
1. Make sure you are visiting the official VALR site on https://www.valr.com/.

2. Click on "Get started" (top right of screen).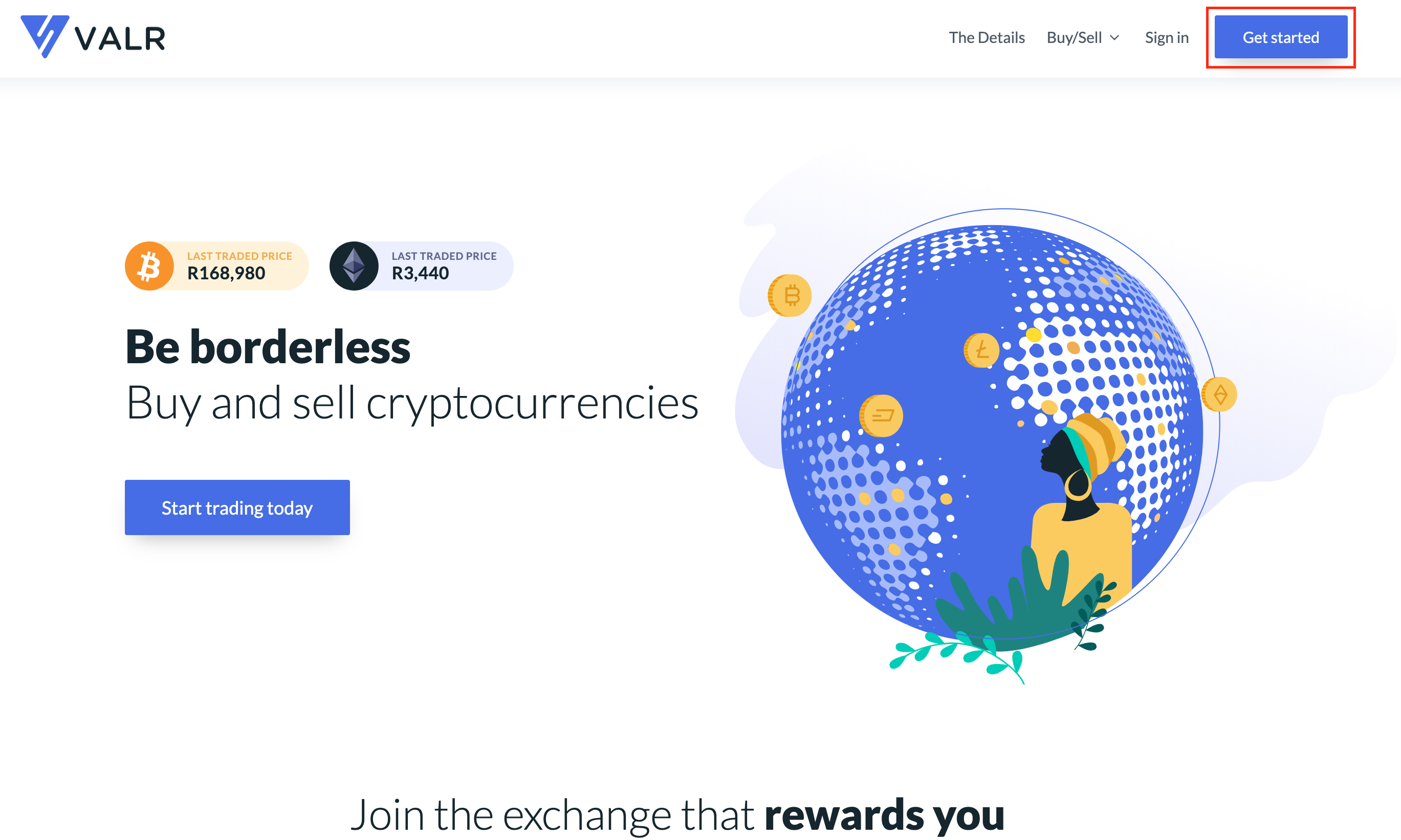 3. Fill in your details and be sure to create a strong password that you change regularly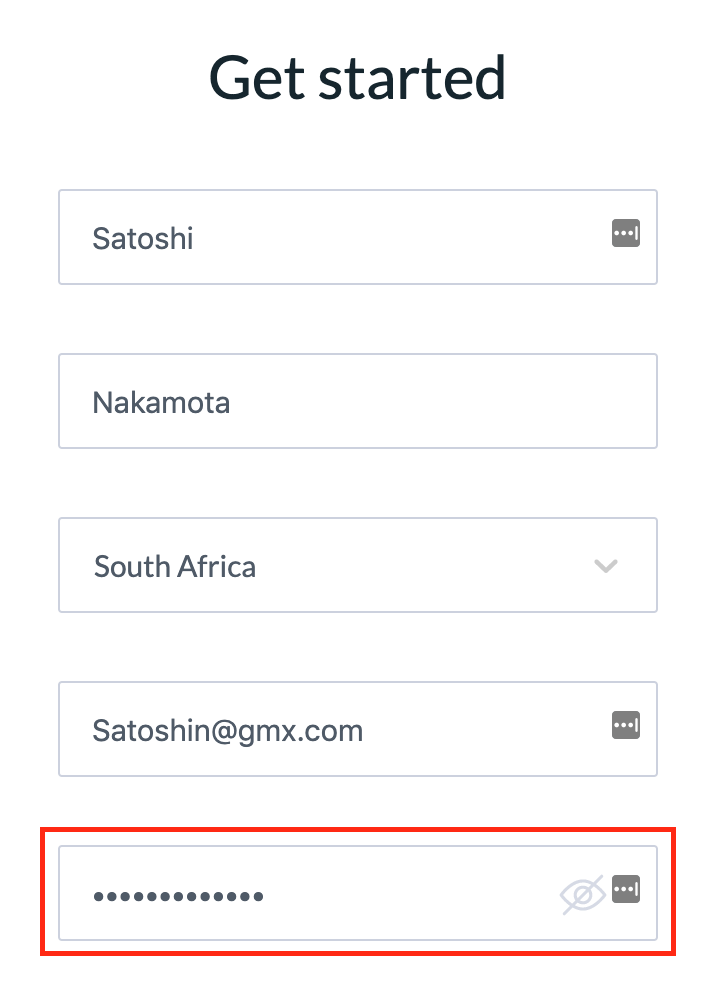 4. Confirm you're not a robot (we've got nothing against robots, just so you know) and sign up. As an alternative to step 3, you can also sign up using your Google or Facebook accounts without the need for a password, if you prefer.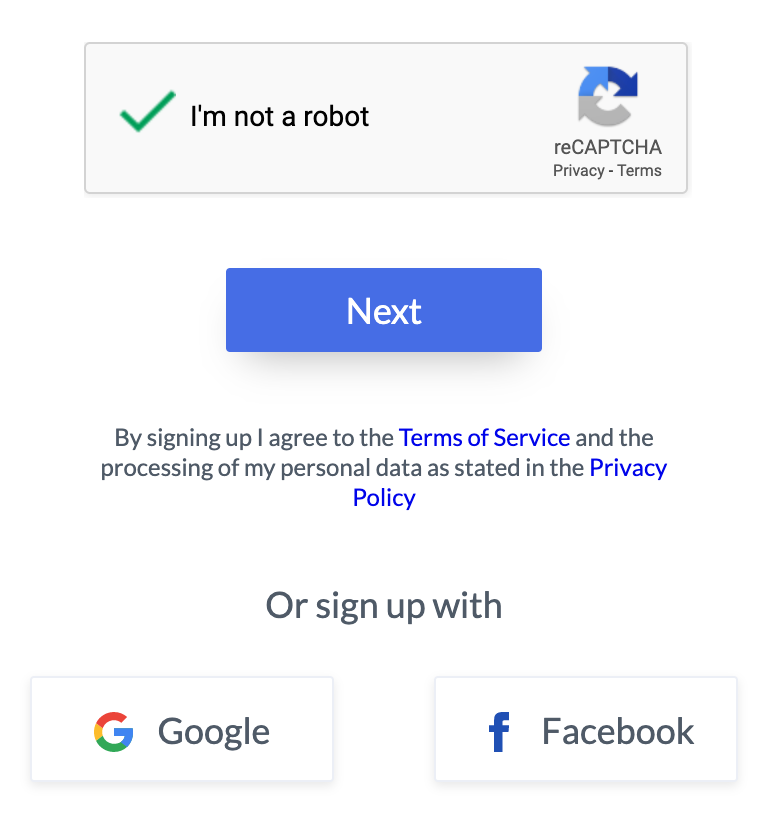 5. If you signed up using email, you'll be asked to confirm your email address: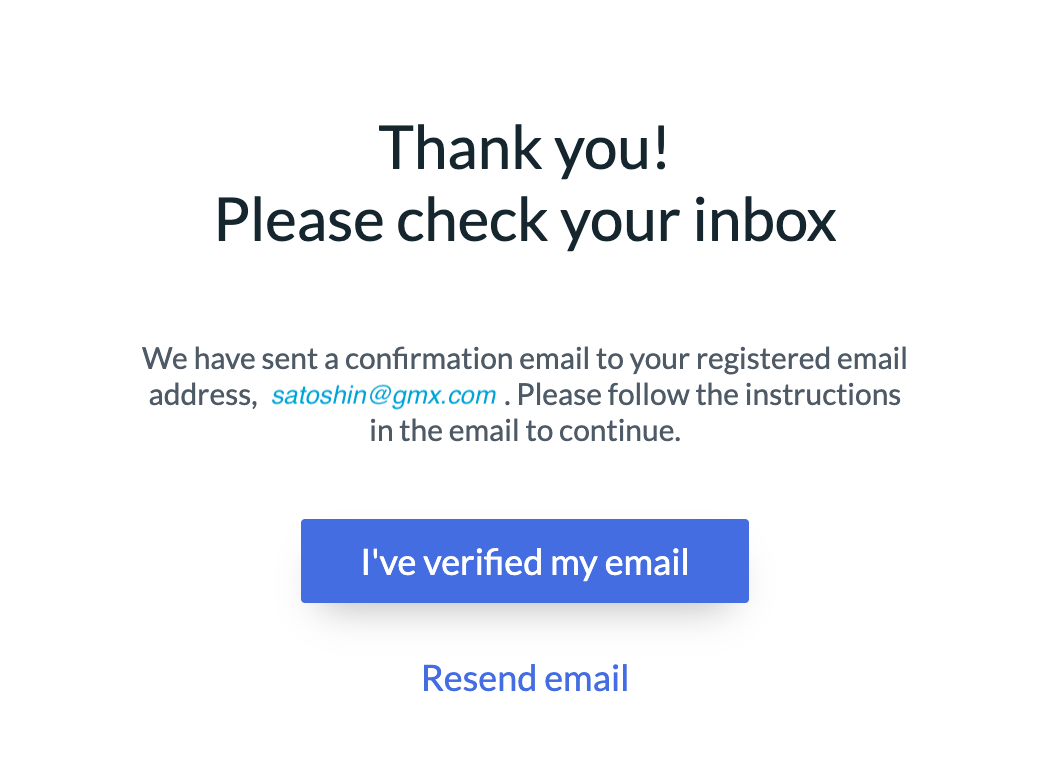 6. Go to the inbox of the email address you used to sign up and click on the "verify my email" button.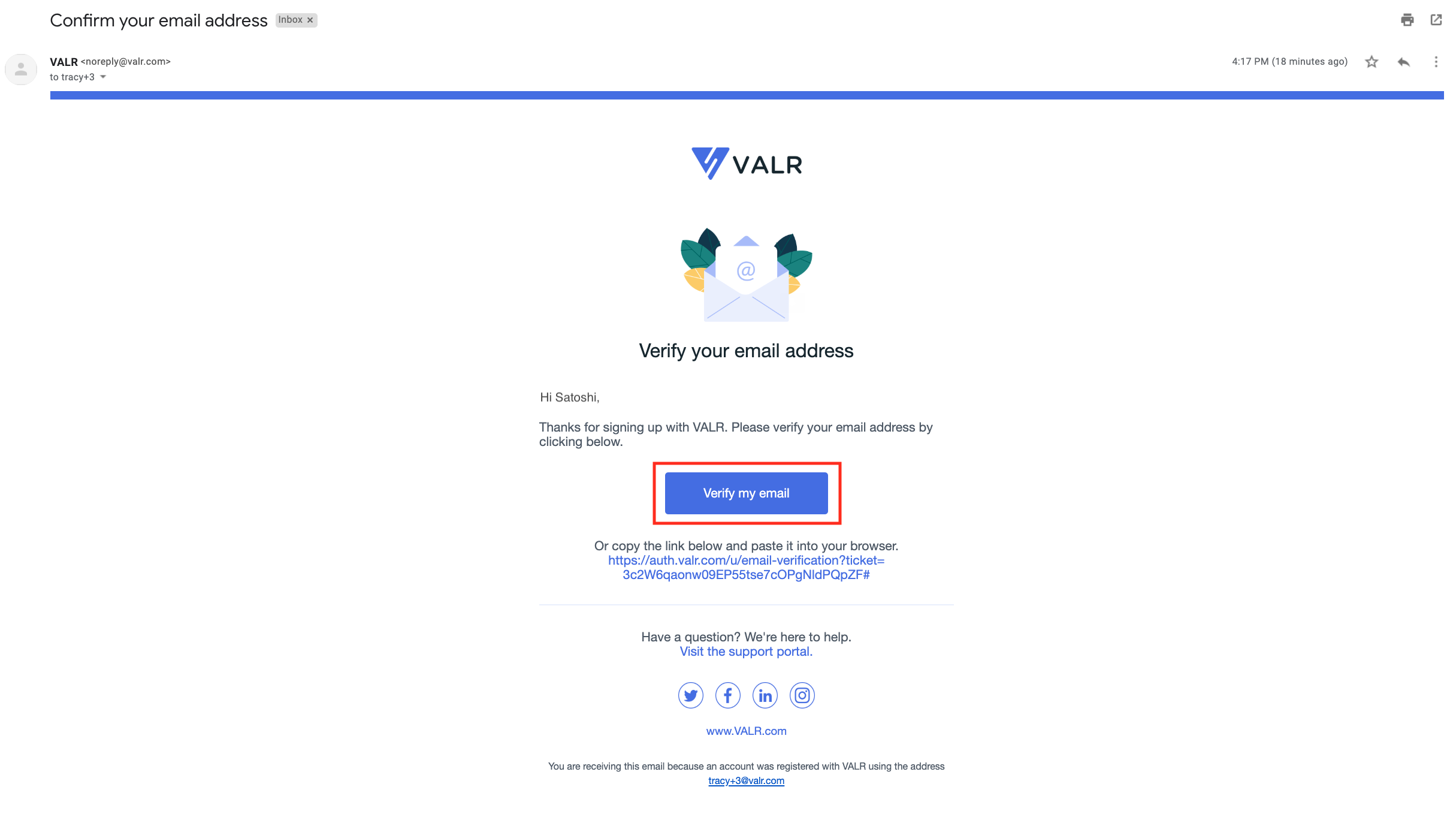 7. Then you can sign in to your account using your email address and password.
(always check that the URL is www.valr.com/signin)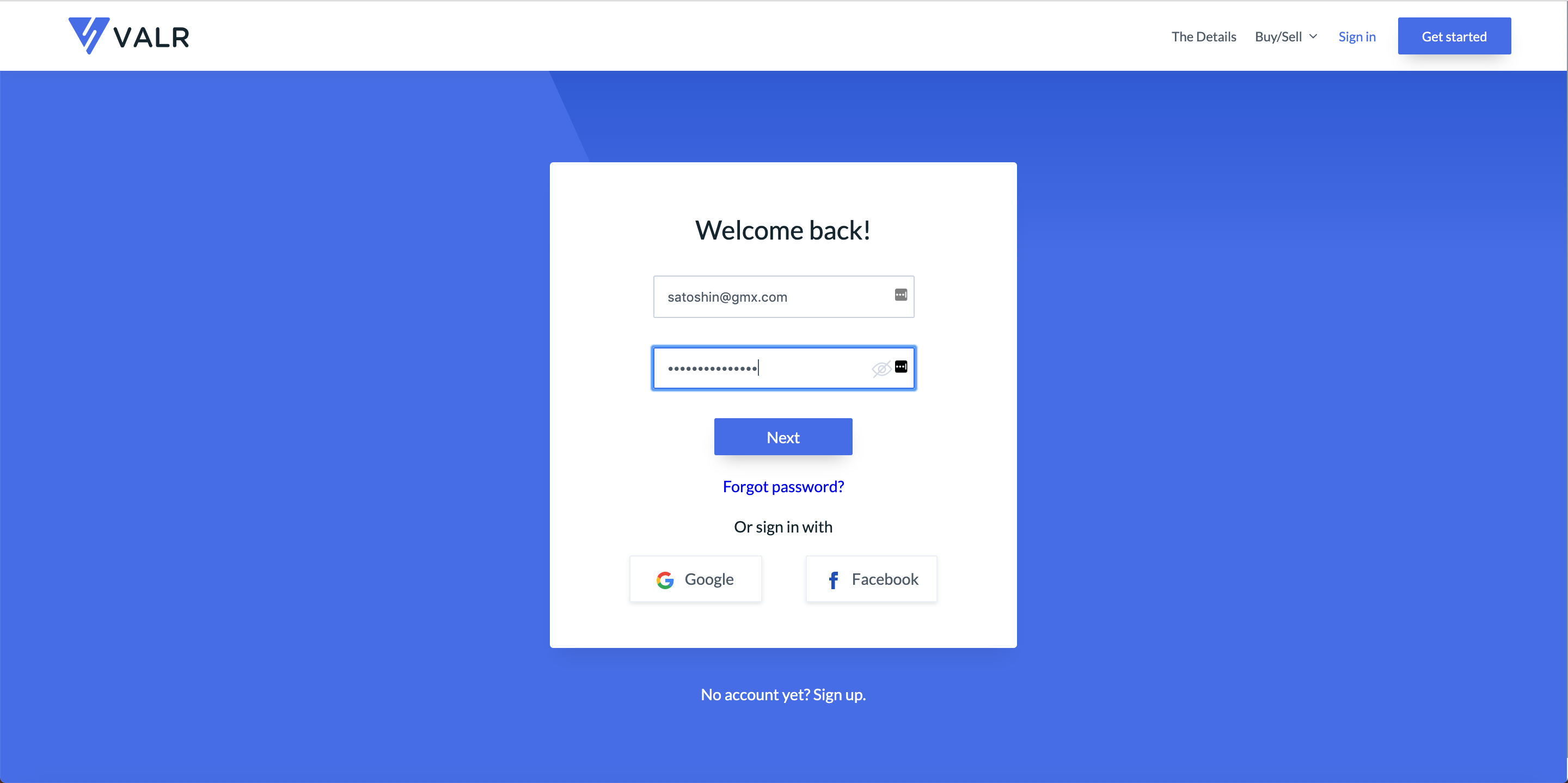 8. You'll be asked to enter your phone number.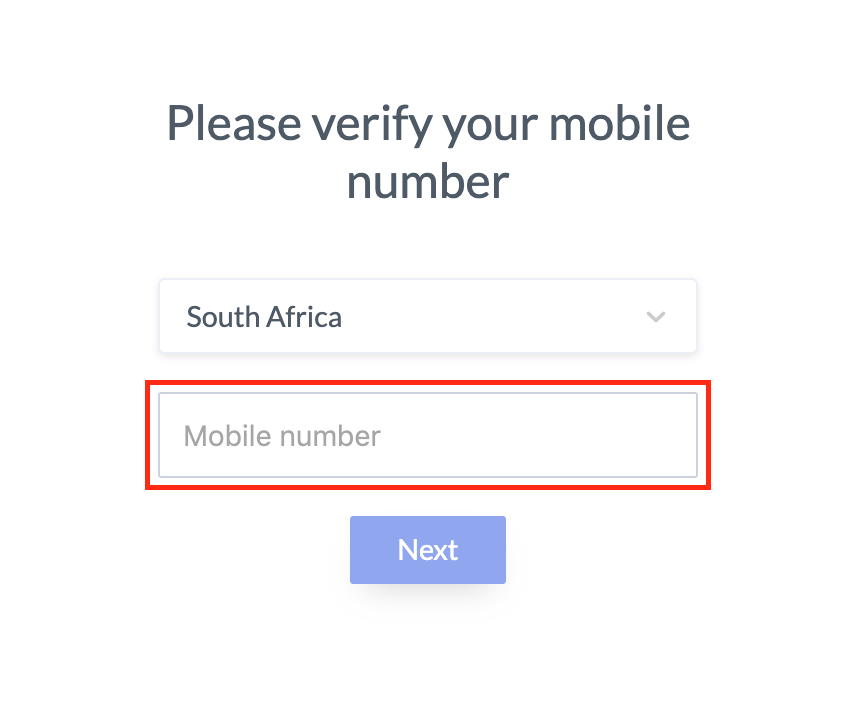 9. Then you'll be guided through the verification process on VALR.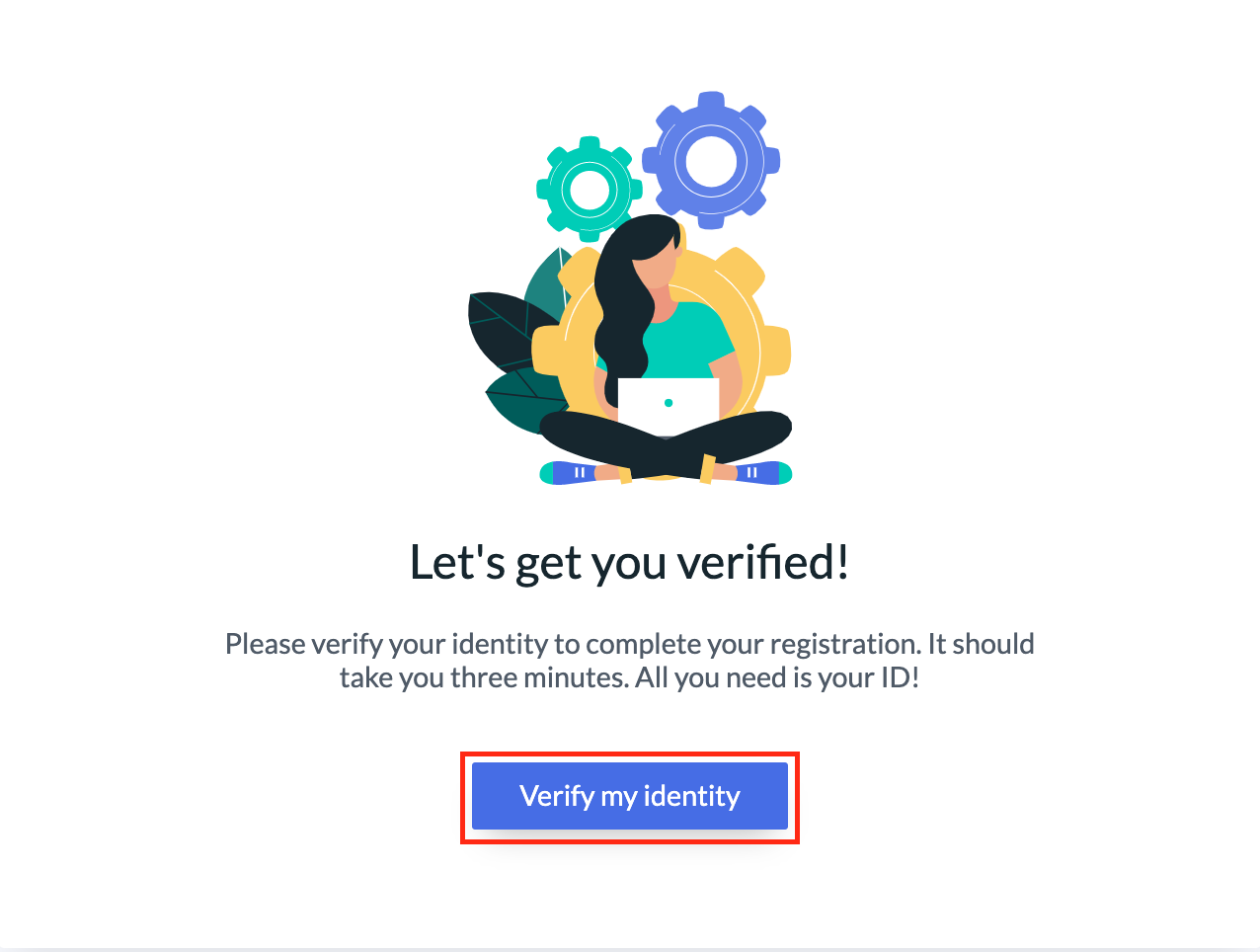 10. The first step is to confirm your address.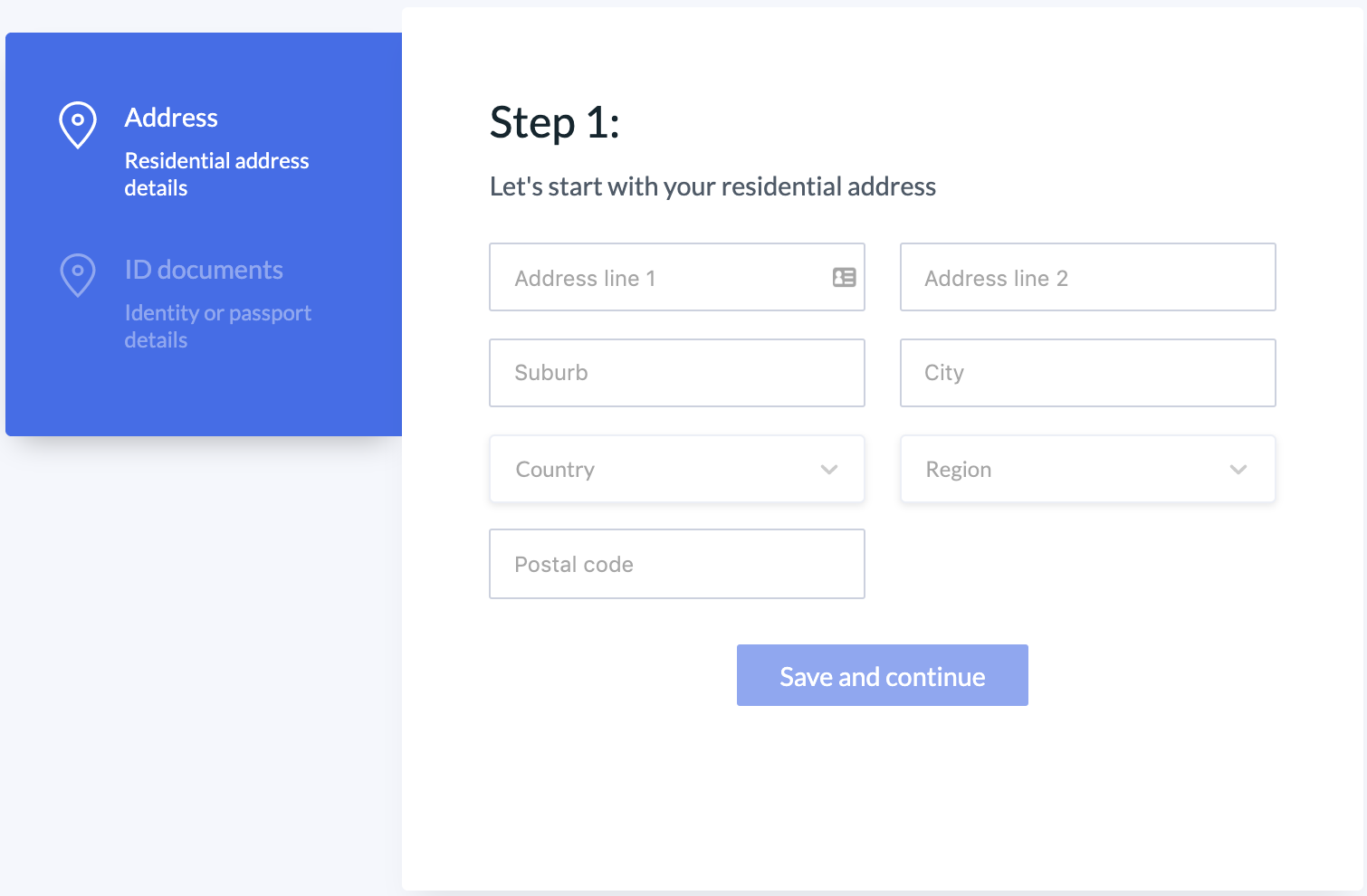 11. Then you will be asked to add your ID documents, click start when you are ready.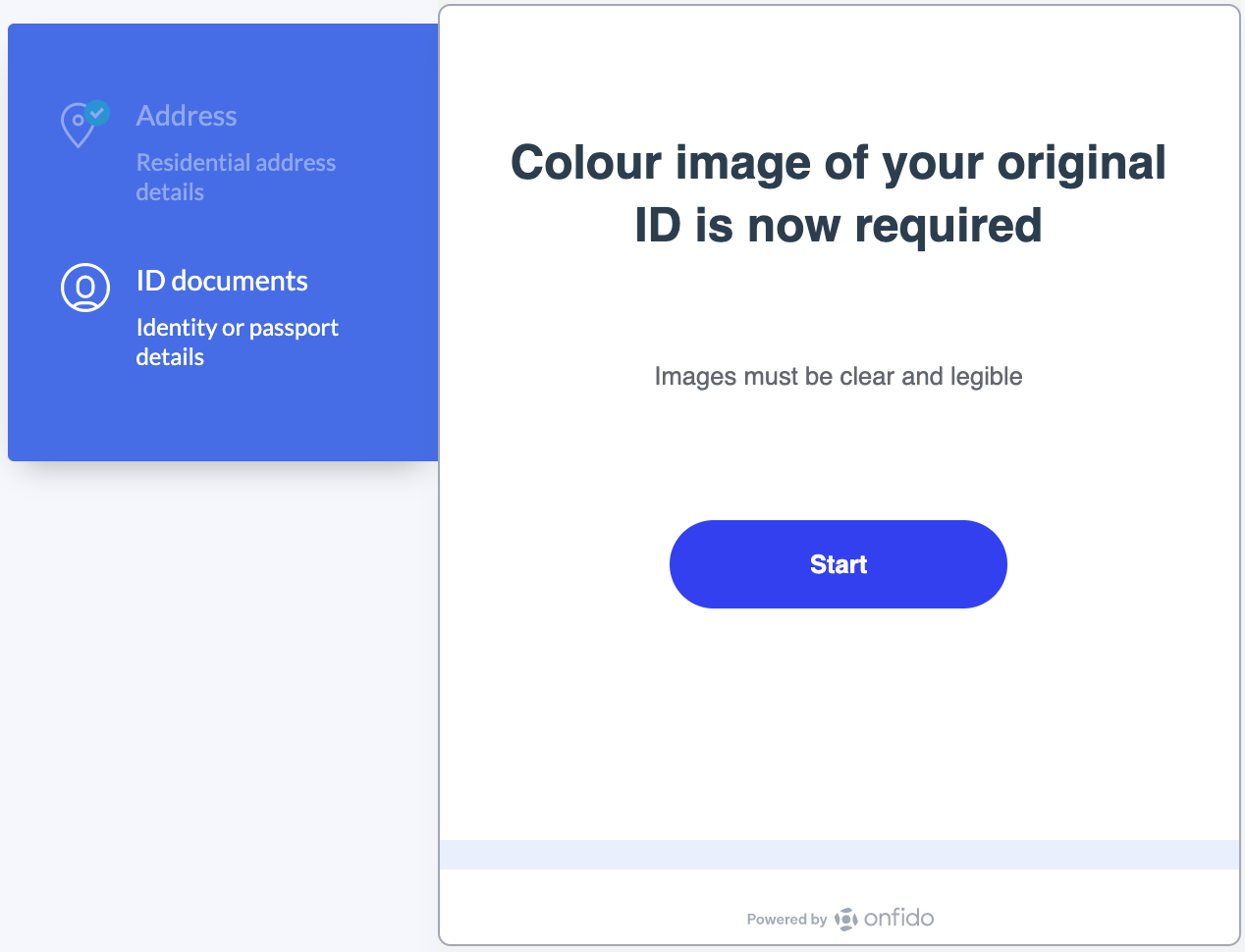 12. Please make sure you provide clear, original pictures of your documents. We unfortunately don't accept scanned copies of ID, which are prone to tampering. Using your mobile to take a photo of your actual ID document is the simplest way to get verified.
You can follow our photo taking tips FAQ to provide high quality pictures of your ID.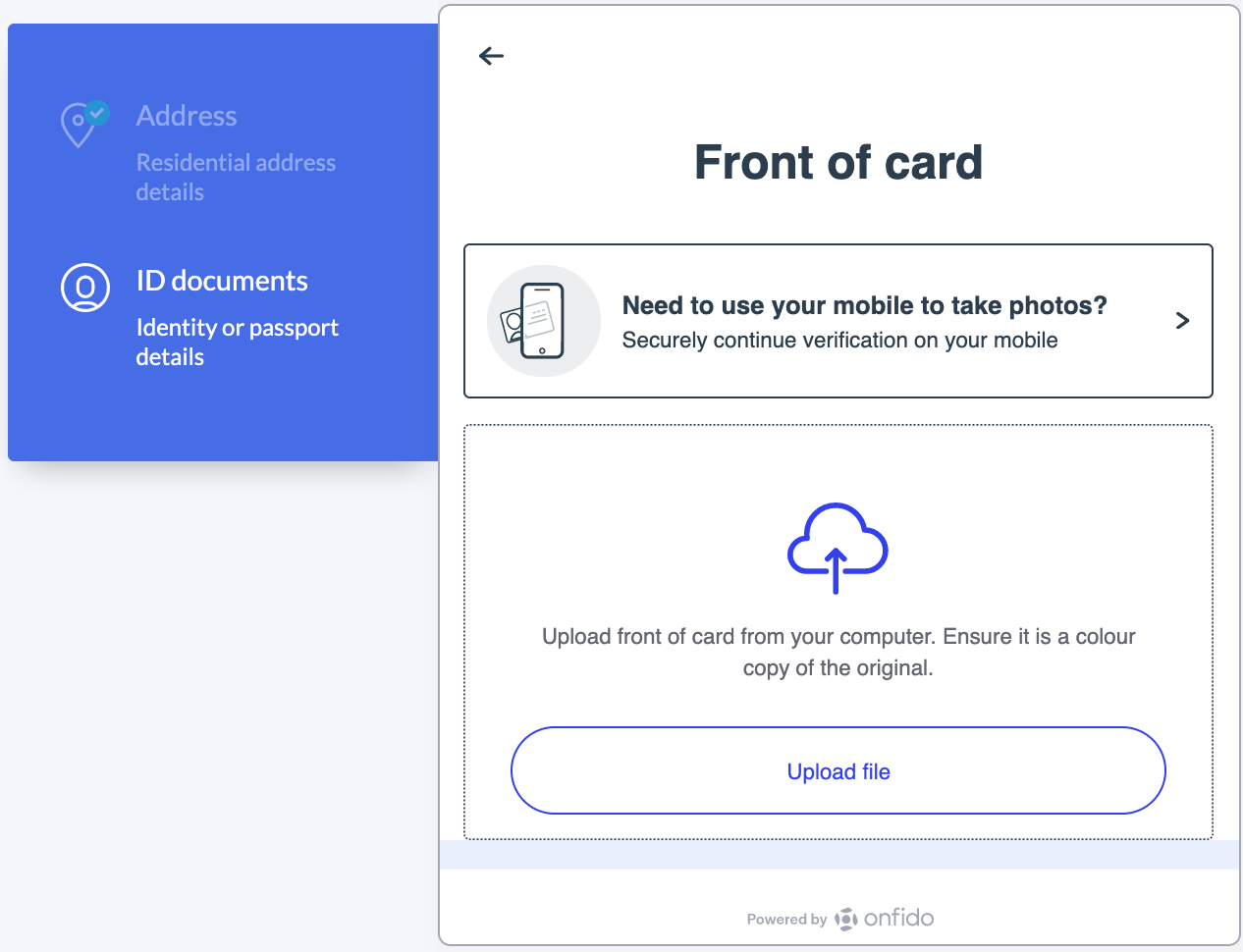 13. Then, you will be asked to go through a simple live video process.
Please make sure you allow our site to access your laptop or phone camera to perform this part of the verification.
Please follow the instructions on screen when the video begins.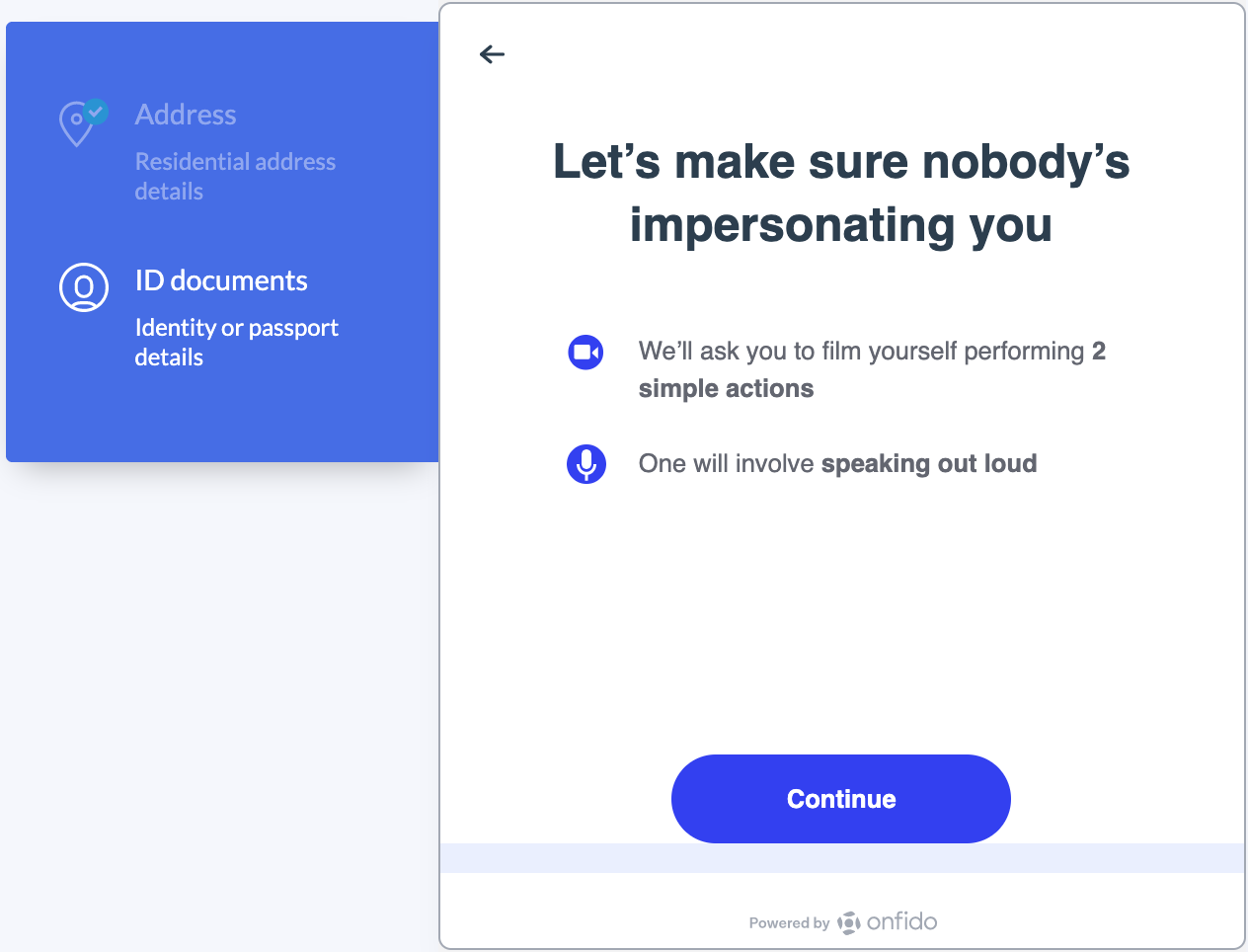 14. Once you've completed the verification process, your account will either be activated straight away, or if we need further documentation from you we'll contact you with further steps to activate your account (for example if the picture is blurry).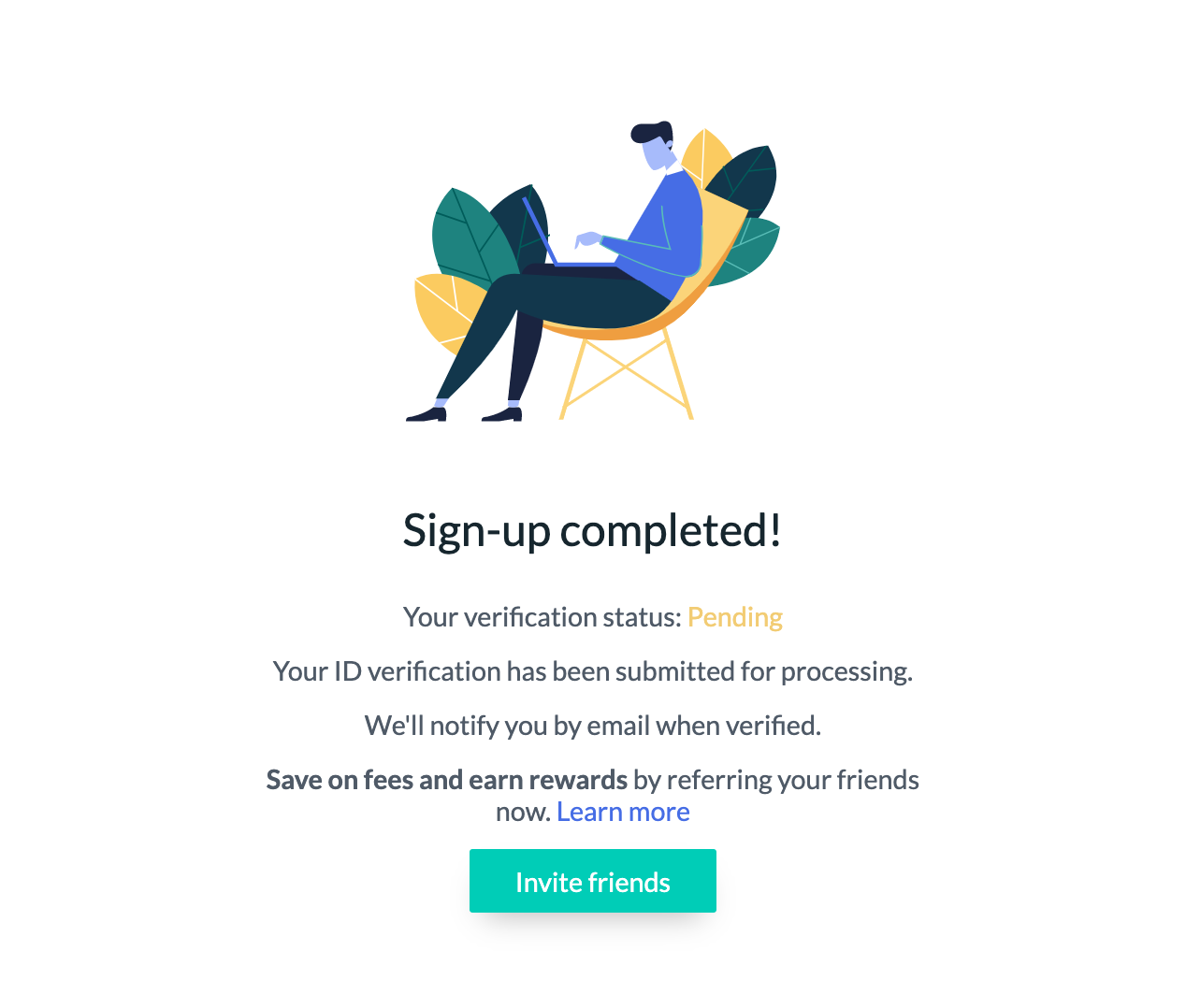 15. We recommend that you turn on app based Two Factor Authentication (2FA) in order to protect your account.
16. That's it! Once you're fully verified, you'll be able to trade on our exchange freely subject to our withdrawal limits
Important: while we want anyone to be able to gain access to VALR, we follow strict know-your-customer (KYC) procedures to ensure that our customers are who they say they are.