What is VALR Pay?
VALR Pay is a free, fast, and easy way to make Cash or Crypto payments to any mobile number, email address, or VALR Pay ID*. 
VALR Pay ID is a unique QR code that can be scanned to receive payment from a VALR account.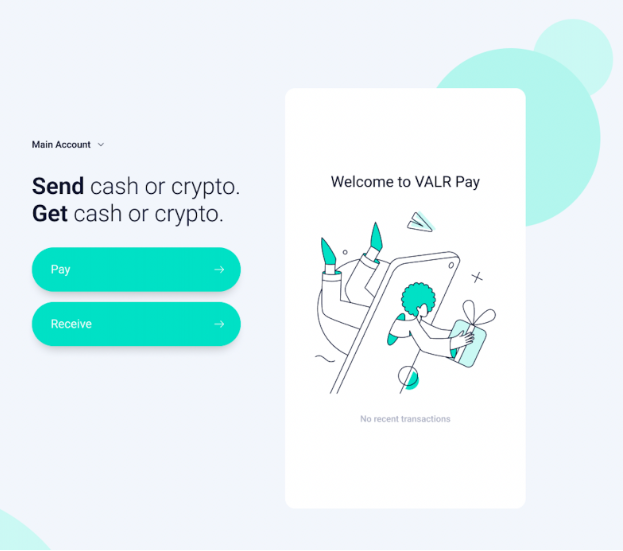 To get started, navigate to the "Pay" tab on the Home screen in your VALR app or click on VALR Pay on the VALR website.
Receive Cash or Crypto:

Request payments by sharing your phone number, email address, or VALR Pay ID with an

existing

VALR customer.
Send Cash or Crypto:

Make payments from VALR to any phone number, email address, or by scanning another customer's VALR Pay ID;

Add a message for the recipient, note for yourself, and choose whether to send the payment anonymously.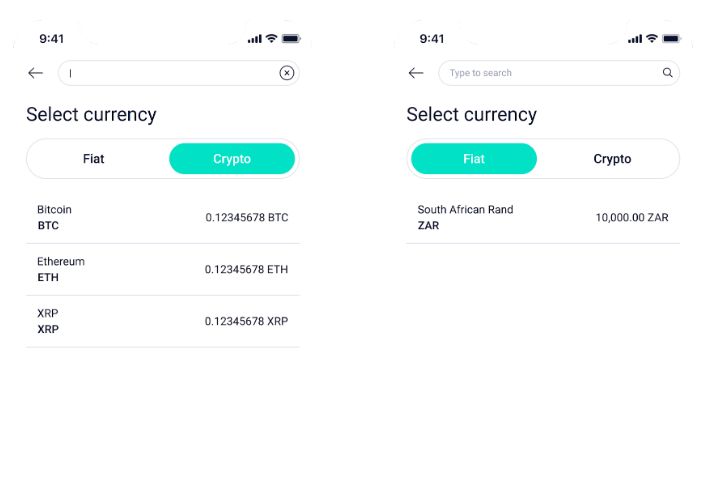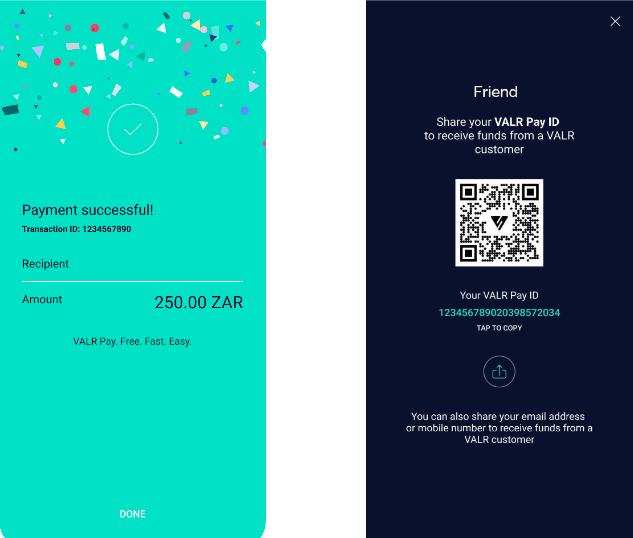 How do I view my previous VALR pay transactions?
VALR Pay transactions will show up in the transaction history of your VALR account. Click on a particular transaction record to see further details, including who you paid, recipient message, and personal note.

Does the person I'm paying need to have a VALR account before I pay them?
No. Anyone not on VALR will receive an email or SMS notifying them of your payment and inviting them to sign up on VALR. They need to get Fully-verified within 72 hours to claim the payment.
Is there a cap on VALR Pay payments?

Minimum:                      0.00001 BTC (or equivalent)
Maximum:                     10 BTC (or equivalent)


For more details on the overall withdrawal limits of an account, you can refer to this article. 

What happens to payments made in error?
Payments made to VALR accounts that are not Fully Verified will be reversed in 72 hours. They will appear in the sender's transaction history with the relevant details of the attempted payment. The same applies to payments made to a nonexistent customer's phone number or email address.


Disclaimer:
Please ensure the email address or phone number you are sending the funds to is correct, as we cannot reverse funds once transmitted to an account that has already been verified from a KYC perspective.

The use of VALR Pay is subject to our Terms of Service, and VALR will not be held liable for any loss, damage, or claims of whatsoever nature suffered by you as a result of utilizing VALR Pay, whether due to a transfer instruction based on incorrect details or otherwise.