We take security very seriously at VALR and we link the device you used to sign up for your account to your profile. If you use a different device, you'll need to authorise this new device.
When you attempt to log in on a different device or from another location, you'll be notified of this and asked to authorise the change via email.
You should check your emails for a device authorisation email which will come from no-reply@valr.com. Click the "Authorise new device" button or copy and paste the url below this button into the same browser you used to sign in to get into your account.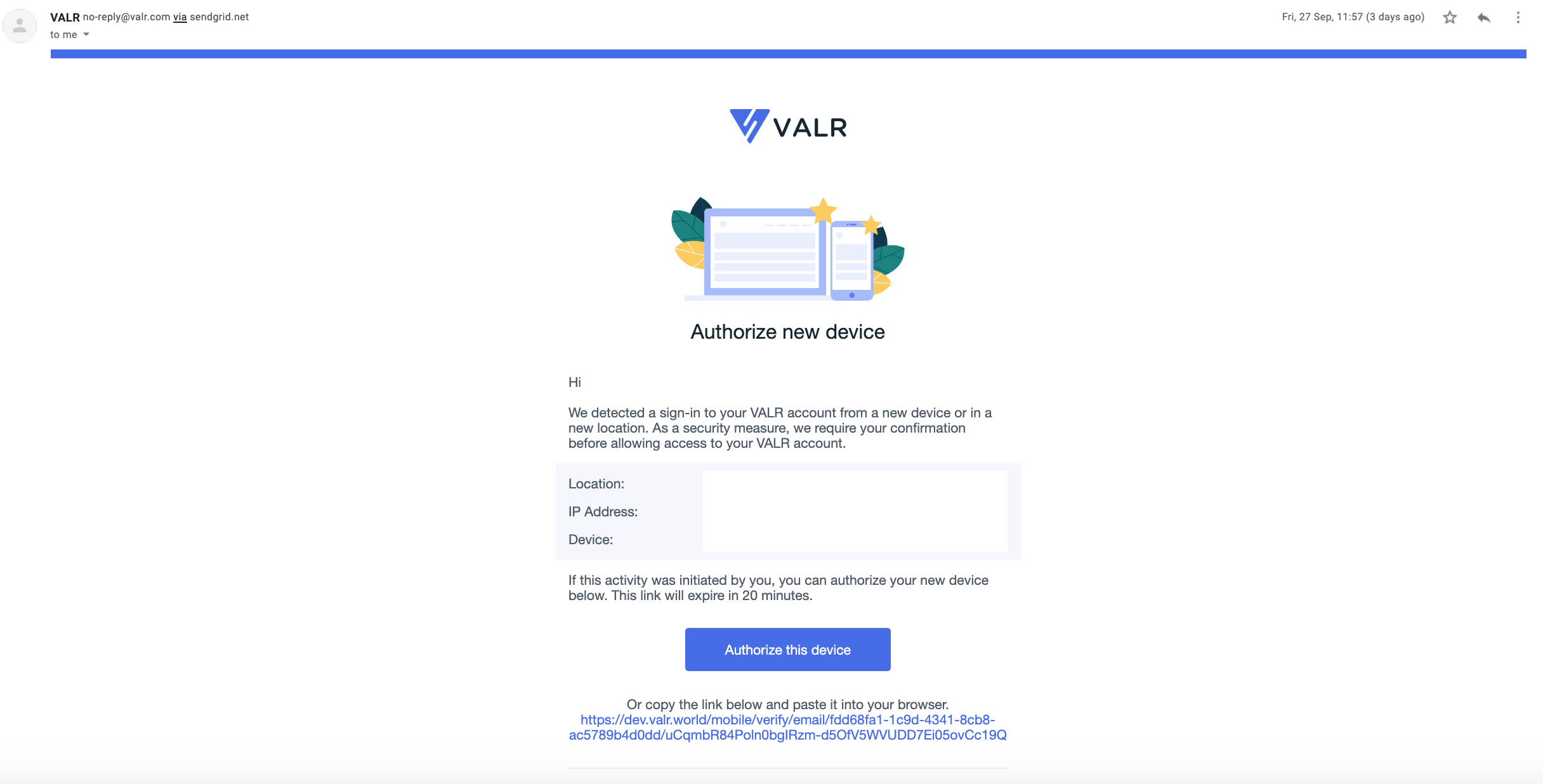 To summarise, when authorising a new device please make sure you:
Log in on the new device,
Access email on the new device,
Stay on the same network on the new device
Use the same browser on the new device
An alternative to authorising new mobile devices is to download our app, which is now live in both the;
Important: if you receive a device authorisation email from any email address other than no-reply@valr.com or at any time that you don't expect, don't click on the link, delete the email and send us a ticket.